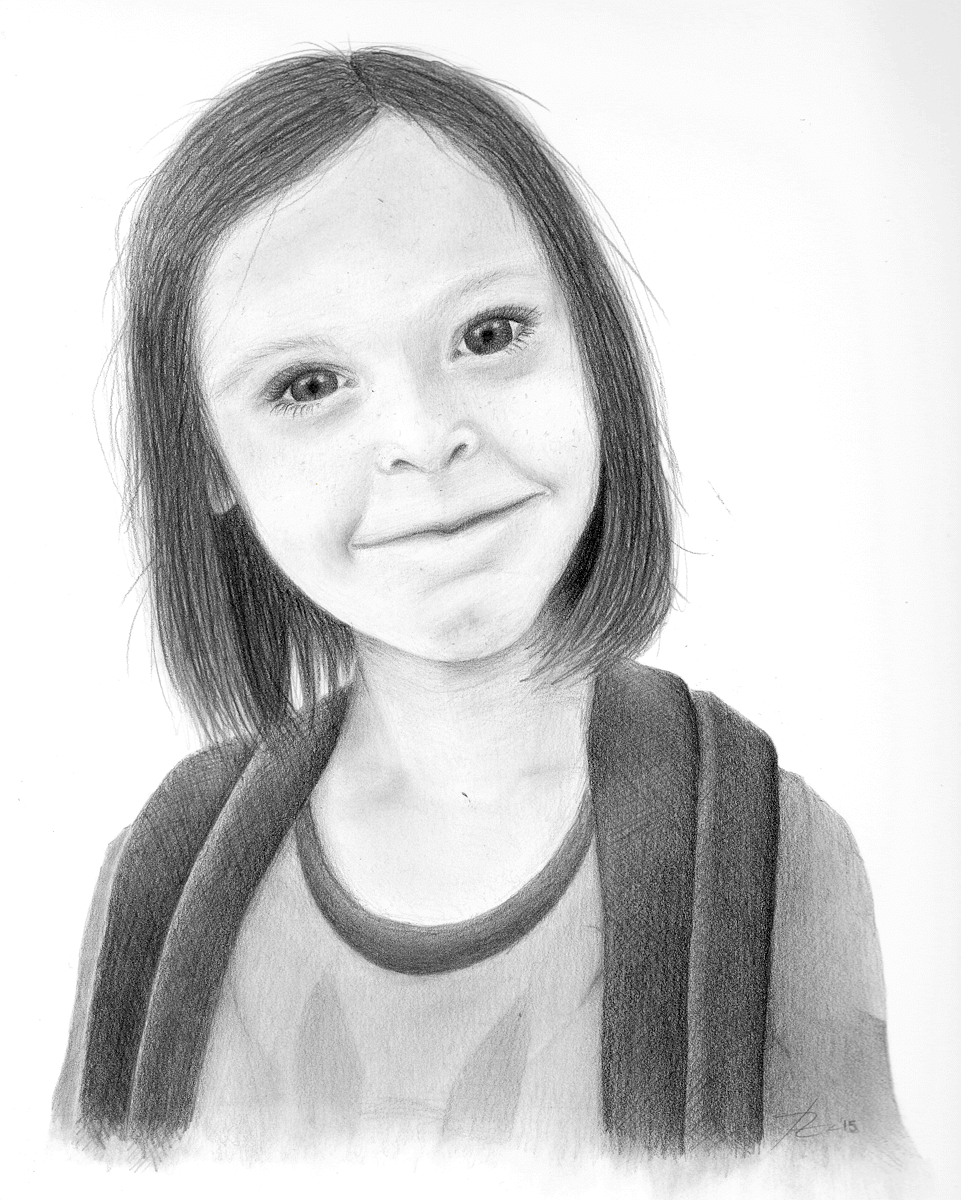 This year, money's a little tighter than normal so I had to get creative with my gift-giving. Literally.
I drew a picture of my daughter for my mother's birthday. I tried to choose a photo that really shows off the kid's personality (she's making a face…) while also being a photo Mom doesn't have. I think I did pretty well, although I think the chest and sleeves could use a bit more work. I'm pretty pleased with how it turned out overall, and it's nice to give something you made to your family!
I'm currently taking commissions!